The Castlegar Study on Homelessness and Labor Mobility

Intersection
What would it look like if all of the people who are marginalized; the homeless, the impoverished, the traumatized, those with diverse abilities, those with mental health issues, the youth and the aged; what would it look like if all could participate in society with dignity?
We have dared to suppose that Castlegar could be a model of prosperity, if we had a means of making that happen.
Because this issue is truly the intersection of social policy and economics.
We can make this work.
Contact
PHONE: 250-365-2104
EMAIL: Hugh.mcgillivray@cdcss.ca
Visit the survey Facebook page:
Out on the streets
The Castlegar Study on Homelessness and Marginalized Labor
Major Activities
---
Point in Time Counts
August 2019; November 2019; February 2020
Unsheltered, Provisionally Sheltered, Hidden Homeless,
threatened by homelessness.
Online Surveys
July 2019 – February 2020
In-Person Interviews
July 2019 – February 2020
Lived Experiences, Front-Line Support work
Major Goals
---
Engage Community in Dialogue
Did you know? You, or the person next to you has a story, or knows someone who does.
Engage Selected Populations
The wealth of experience and useful knowledge is an untapped pot of gold in terms of economic growth.
Engage Local Institutions
The potential to create systematic change is enormous, and under-utilized.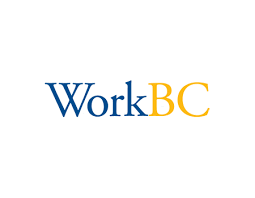 Community Partners:
Volunteer
Interviewers
---
July 24- Mar '20
---
Castlegar Study on Homelessness and
Marginalized Labor
Introduction
Background and Direction
We tend to think of poverty and unemployment, and inequality, as social issues but they're not. They are economic issues, tied securely to the performance of the whole Province.
This project came from a need to demonstrate that a system, for maintaining the "mobility" of a labor force; that is, the ability to move workers from one job or sector to another, could have a dynamic impact on general productivity.
"Anyone who has ever struggled with poverty knows how extremely expensive it is to be poor."
In British Columbia, that "mobility" is a crucial aspect of the economy because there are so many sectors of industry. Low or stagnant mobility hampers or even prevents businesses and industry from growing, while on the other hand, keeps otherwise productive people drawing on public supports.
To test this, we have chosen a rural area of BC, with what are the most static populations of labor: Those individuals who have been marginalized in the work force. The Homeless, or those at risk of it; those in poverty or at risk of it; those with mental health issues; those struggling with trauma and abuse; youth and the aged; A change in their work life should produce a change in the general productivity of the City.
 A positive result will validate our theory, and support the next step.
Purpose
This community partnership has been formed not only to maximize community involvement but also because we know from other research that rural areas are just different, and we can't assess the differences without your help.
We would like you to about your experiences with housing, renting, employing people, and being employed. The questionnaire is simple and straight-forward, requiring no disclosure or identification, but just a consent form. It is as anonymous as the you want or need it to be, and is confidential.
"It turns out that advancing equal opportunity and economic empowerment is both morally right and good economics, because discrimination, poverty and ignorance restrict growth…"
Bill Clinton
The surveys all take place online, but if you are not comfortable using the internet this way, we have people who will come to you and help complete the survey.
To Volunteer for this project, simply email the Project Volunteer Coordinator, Mariah at mariahcristofanetti@edu.selkirk.ca
For more information email the Project Coordinator Hugh at hugh.mcgillivray@cdcss.ca
Project Milestones
The project holder (Community Services, Castlegar) will:
Develop site visit agendas and interview questions for selected populations, participating employers/businesses and community focusing on existing practices, gaps, challenges, skills, successes, and types of barriers experienced;
Secure consent forms and participation agreements;
Engage selected populations in "Point in Time" (PiT)" Count 1, physical count of homeless population at "local points of interaction" (coffee shops, recreation centres, community services) and online approaches to collect data and stories as well as photos for power point; and
Research of descriptive stats of local community and region, including employment stats and institutional contributions.
Engage on-line survey research via "Survey Monkey", as well as in person survey for participating employers/businesses; and
Conduct further interviews with selected populations.
Analyze collected data and present report on PiT 1 findings for public;
Engage selected population in secondary PiT interviews and engage with local stakeholders and community.
Analyze collected data and present report on PiT 2 findings and post on CDCSS website for public dialogue ;
Engage selected population in PiT 3 and engage local stakeholders and community.
Analyze collected data and report on PiT 3 findings and post on CDCSS website for public dialogue;
Develop a power point presentation with the analyzed data, photos and stories collected,
Prepare final report and submit a draft copy of the power point and report to the Province for the Province's review and approval. The final report is to include a rationale for building a strategy for promoting labor mobility and outline specific policies and implementation strategies (best practices) for employers who would hire selected population;
Present and post power point and report on CDCSS website for public and stakeholders; and
Share final report with the Province.
Project Deliverables
By March 31, 2020
Research on labor mobility in a rural area will be complete.  Strategies, resources and tools will be developed that support employment of under-represented selected populations in the Castlegar area.   A report and pictorial documentation for stakeholders and public access will be produced that will include recommendations that will support labor mobility and assist organizations to employ people with persistent barriers to employment.
Partnership Perq's
Forming community partnerships was not simply a necessary step for this project, but a general benefit for all. As we have conducted our research, even the preliminary work, that general benefit has taken on a more and more fundamental aspect.
Therefore, for us, it goes without saying that credit is given where it is due. Any assistance that our partners provide will be ensconced in the report itself, in the references, and in the flow of intelligence gathered in the process.
You can be apprised of new information regularly by checking our Facebook page, The Castlegar Study@CastlegarCommunityServices.
In other words, your partnership with us is not a side-note, but is fundamental to the success, and to the impact, of this project.
Thank you for your support!